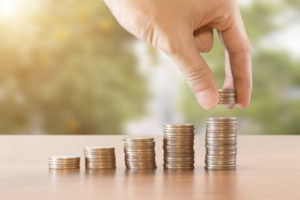 Investing in mental health and substance use prevention and treatment is vital to saving lives, as well as money. Early interventions can prevent unnecessary costs for the healthcare and justice systems, among others: people with untreated mental illnesses are 4-6 times more likely to be incarcerated than those without – with the average yearly cost of imprisoning an inmate at $25,000, far more than the cost of community treatment. The Mental Health Liaison Group (MHLG) supports policies that provide funding to programs that work with mental health and substance use.
For statements from past Congresses, view the archive.
FY2022 Presidential Budget Request Response and Support: MHLG writes a letter of support to congressional appropriators urging high levels of funding as requested in President Biden's FY2022 topline presidential budget request.
FY2022 Appropriations Requests: MHLG submits the following appropriations requests to the Labor-HHS-Education, Military Construction-Veterans Affairs, and Commerce-Justice-Science House Subcommittees on Appropriations for Fiscal Year 2022. What follows is a broad array of appropriations recommendations for mental health and addiction policies and programs, a majority of which are supported by the majority of the Mental Health Liaison Group full voting members.
MHLG Thank You Letter to Congressional Appropriators: MHLG expressed our sincere thanks for the bipartisan inclusion of $4.25 billion for mental health and substance use programs above and beyond regular FY 2021 spending in the COVID-19 relief portion of the Consolidated Appropriations Act (CAA) of 2020.